A-Z Air Duct offers indoor air quality solutions to the residents of Phoenix & are keenly aware of the need for good indoor air quality.
With the breakout of wildfires and other allergens, more homeowners are taking a proactive stance to improve their home air quality to protect their health. Read on to discover more about air quality solutions and how they can benefit you.
The Air Scrubber Plus® air filtration system with ActivePureTM technology actively cleans the air of your home without any effort on your part. This technology is proven to remove up to 99.9% of the harmful contaminants in your home using Certified Space Technology developed by NASA.
Residential Air Purification
Everyone wants to breathe fresh air, but many people don't even get fresh air in their own homes. Residential air purification is the process of cleaning the indoor air of pollutants and hazardous particles. Air purifiers are machines installed in homes and businesses to get rid of unwanted air contaminants.
Here is everything you need to know about residential air purification and how it works.
How Do Residential Air Purifiers Work?
Air purifiers generate pure, quality air by eliminating dust, toxins, allergens, molds, viruses, bacteria, and smoke.
There are many different types of air purifiers. For example, HEPA air cleaners have built-in filters that trap particles to ensure quality air, while other units are fitted with electric charges and ionizers to attract harmful elements. If set appropriately, air purifiers can be highly effective. However, depending on the technology used, the filter may not filter out all unwanted particles.
A-Z- Air Duct uses ActivePure® Technology to ensure that all unwanted particles are removed from the air. ActivePure® was created in cooperation with NASA to protect the health of the astronauts onboard the International Space Station. ActivePure® works by filtering microscopic, airborne water and oxygen molecules through the ActivePure® Honeycomb Matrix. The molecules are then transformed into powerful oxidizers that act as purification agents that actively seek out unwanted air particles throughout the home.
Which Air Purifier Do You Need?
There are many air cleaners on the market, but they come in two designs: portable and whole-home fitted.
You can use these units in a single room to purify the air. They could be mechanical (the purifier pushes air into the filter and removes particles) or electric (emits an electric charge to trap and collect pollutants on a metallic plate).
The portable air purifiers have a fan and a filter and are noisy when running. They are effective when running for hours.
A-Z Air Duct uses Active Pure Technology Portable Air Purifiers. These air purifiers are whole-home systems that are quiet, energy-efficient, and have no filters to replace.
These units require little maintenance and don't make noise when running. They have a duct that allows quick and efficient air filtration.
The whole home air cleaner could be carbon-activated, HEPA, ionizer, electric, or electrostatic to trap bacteria and other air pollutants. You'll need an expert to install whole-home air purification systems.
A-Z Air Duct use Active Pure Technology In-Duct, whole home systems.
How to Choose the Best Residential Air Purification System
Your needs significantly determine the type of air cleaner you should choose. Pet owners uncomfortable with pet dander should look for a system designed specifically to eliminate these air pollutants. A HEPA filter unit would be an option here as it filters particles out of the air. This unit is also used for asthmatic and allergic individuals.
Homeowners will need whole-home air purifiers because of the convenience these units bring. They are not noisy and maintenance-free; you can have them on without worrying about noise or maintenance issues. Note that you need a technician to install the unit for an efficient service.
A-Z Air Duct has a wide variety of air purification products fitted with ActivePure® Technology to ensure our customers breathe the cleanest air possible with no filters to replace.
How to Maintain Residential Air Purification Systems
Air purifier owners must maintain their devices for efficiency and an extended lifespan.
Do the following to best care for your air purification system:
Clean the surrounding areas;
Wash pre-filters regularly;
Check the display screen and digital indicator for any errors or alerts;.
Turn off residential air purifiers, and unplug them before cleaning;
Avoid using detergents and solvents when cleaning the unit. Don't use vacuum cleaners either;
Make sure you assemble the parts appropriately or get help from a technician;
Avoid placing other items on the device;
Clean the inside using a dry piece of cloth;
Do not wash Carbon and HEPA fitted filters; and
Check the permanent filter twice a month and clean it every three months.
Air Purification in Phoenix, AZ
Knowing the type of residential air purifiers you need determines your chosen model. Maintenance is also critical in enhancing the unit's efficiency. People with health complications like allergies and asthma might need air purifiers to improve their health.
Are you looking to buy or install a residential air cleaner in your home? Talk to our experts to learn about the best models, installation techniques, and maintenance tips today.
---
View Our Air Duct Services in Arizona
Residential Services
Commercial Services
More From A-Z Air Duct in Phoenix, AZ
What are Air Quality Solutions and Why Are They Important?
Air quality solutions encompass a wide range of services designed to purify the air being circulated in your home. They cover all the bases of air quality and home health.
Common Indoor Air Quality Problems
Common home air quality problems come from allergens that are introduced to the home via pets and humans. By tracking in dust and pollen, your air quality suffers. Keeping your home sealed up and not regularly changing your filters will result in lower air quality. The direct result will be having trouble breathing or allergic reactions to the pollutants.
Pollutants can impact the quality of the air inside your home. Pollutants, like smog, are often created by wildfires or other outside sources. Be sure to air out your home regularly to prevent these particles from getting trapped inside.
How to Improve Indoor Air Quality in Your Home
A-Z Air Duct offers a number of air quality solutions in Phoenix, including our ActivePure technology. Our ActivePure technology works diligently to kill harmful bacteria and eliminate mold and other spores in your home's air.
How Does It Work Exactly?
This system provides numerous benefits to you as it cleans the air and helps you breathe easier. Treating air directly leaves your HVAC system pushing clean and fresh air into your home. The sooner you begin treating these problems, the better your health will be.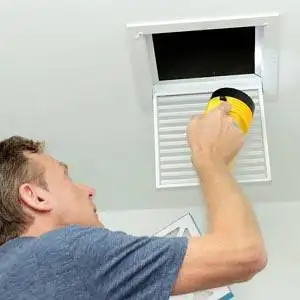 Air Duct Cleaning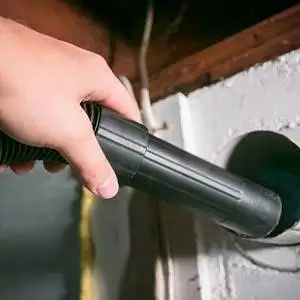 Dryer Vent Cleaning
All Residential Services
ACTIVEPURE® IS THE ONLY CERTIFIED SPACE TECHNOLOGY CREATED IN COOPERATION WITH NASA TO PROTECT THE HEALTH OF THE ASTRONAUTS ONBOARD THE INTERNATIONAL SPACE STATION.