A-Z Air Duct offers indoor air quality solutions to the residents of Phoenix & are keenly aware of the need for good indoor air quality.
With the breakout of wildfires and other allergens, more homeowners are taking a proactive stance to improve their home air quality to protect their health. Read on to discover more about air quality solutions and how they can benefit you.
The Air Scrubber Plus® air filtration system with ActivePureTM technology actively cleans the air of your home without any effort on your part. This technology is proven to remove up to 99.9% of the harmful contaminants in your home using Certified Space Technology developed by NASA.
What are Air Quality Solutions and Why Are They Important?
Air quality solutions encompass a wide range of services designed to purify the air being circulated in your home. They cover all the bases of air quality and home health.
Common Indoor Air Quality Problems
Common home air quality problems come from allergens that are introduced to the home via pets and humans. By tracking in dust and pollen, your air quality suffers. Keeping your home sealed up and not regularly changing your filters will result in lower air quality. The direct result will be having trouble breathing or allergic reactions to the pollutants.
Pollutants can impact the quality of the air inside your home. Pollutants, like smog, are often created by wildfires or other outside sources. Be sure to air out your home regularly to prevent these particles from getting trapped inside.
How to Improve Indoor Air Quality in Your Home
A-Z Air Duct offers a number of air quality solutions in Phoenix, including our ActivePure technology. Our ActivePure technology works diligently to kill harmful bacteria and eliminate mold and other spores in your home's air.
How Does It Work Exactly?
This system provides numerous benefits to you as it cleans the air and helps you breathe easier. Treating air directly leaves your HVAC system pushing clean and fresh air into your home. The sooner you begin treating these problems, the better your health will be.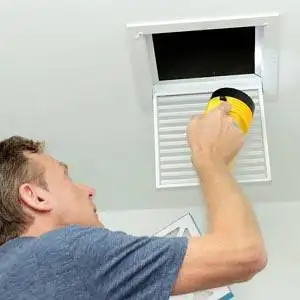 Air Duct Cleaning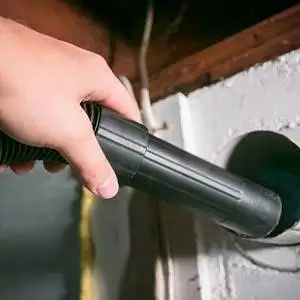 Dryer Vent Cleaning
All Residential Services
ACTIVEPURE® IS THE ONLY CERTIFIED SPACE TECHNOLOGY CREATED IN COOPERATION WITH NASA TO PROTECT THE HEALTH OF THE ASTRONAUTS ONBOARD THE INTERNATIONAL SPACE STATION.